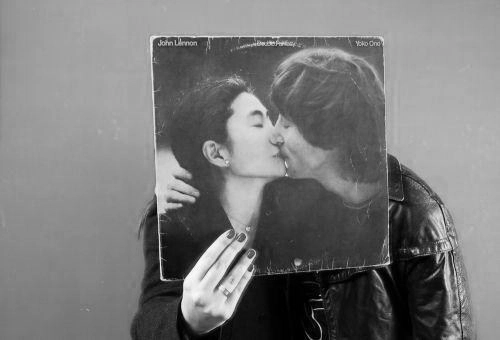 Wife VS Girlfriend…
So I have been a girlfriend a lot longer than I have been a wife. In fact, I only recently got married and became a wife.
I became a girlfriend for the first time when I was 20 years old. Currently I am 36, so I have a ton more girlfriend experience. I honestly don't think girlfriends get enough credit. Yes, when Matt and I exchanged vows and made that step, things did change. MAJORLY. But that is for another blog. Prior to that I was his girlfriend for almost 5 years and most people did give me that respect of importance in his life, but some did not. And sadly, the people who did not were mainly women. Most of the time, not openly, but females were the ones who asked the questions like "Do you guys talk about marriage?" "Don't you want a ring?" "Isn't marriage important?" "How do you know he is committed?" HHHHHMMMMM, how do I know? Because I fucking know.
At the time he was my boyfriend and we had committed to that and that was enough. That was major. We lived together. We had kids together. We discussed major life issues together. We planned a future together. The wedding and ring did not solidify our relationship as a couple. Our open love, respect and loyalty is what made us solid.
When you get married (especially when you already have children) society is so much more accepting. You don't get sad eyes saying "Oh, you aren't married to your baby daddy?" But my role has not changed. Our commitment hasn't changed. I was just as much a committed girlfriend as I am a wife and the same for Matt. I was so proud to call him my boyfriend. I was even prouder to call him my baby daddy.
Being in a long term committed relationship should not only be accepted if a piece of paper and a piece of jewelry are involved. It should be fine with zero questions attached to it when you are deeply in love and in it for the long haul.
I did think about marriage and if we would get married. I wondered if Matt would at some point propose to me. I remember my friends asking me when we were going to have a wedding. But looking back, I kinda regret those thoughts. Because while I was wasting my time doing that, he was building a life with me. He was working on his future with me. He wasn't concerned about creating a title for me. He was only concerned about creating a life with me.
Society and it's so called acceptable standards get in the way of every aspect of our lives. If you are a girlfriend, do not let it get in the way of that. That shit is AWESOME. Someone wants to be with you, for a long period of time, and love you! I promise…THAT IS ENOUGH!!!!
Now trust me, I ADORE being a wife. But I don't consider myself A wife. I consider myself HIS wife. With love and respect Matt asked me to be his wife. It wasn't because it was time, or because we rushed, or because I pressured him. It was simply because it felt right to us to change our title.
Be proud to be your role. Whatever it may be. And be proud to tell someone you are not married yet. Don't let them take that special feeling you get when you are a girlfriend away. You never know when your role will change and it will happen at the perfect time, with the perfect person and with the perfect piece of THEIR HEART.