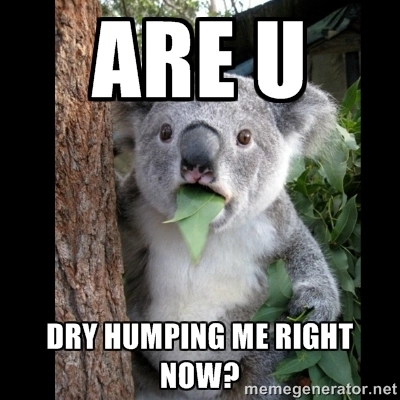 So as some of you read in my many posts, Matt and I are taking a sexual vacation. Like not a full on no fooling around, but no, well how do I say this in a non vulgar way….no final finish. Well, yes there is a final finish but not in the traditional way most couple do. I am so close to getting these tubes burned off and I know, I just know that we will have some sort of accident due to our track record. And although I deeply love my children, three is plenty. So thanks to our American laws, I have a waiting period to make sure I am really ready for this, and due to my body rejecting birth control and his super sperm….well we are back to dry humping.
But listen, not just sticking it in and getting off has made our sex life that much better. I am not one to complain about sex. One thing I realized quickly after meeting my husband was our sexual compatabilty. He likes it just as much as I do and knows how important it is in a relationship. Suprisingly, not everyone feels that way. Some people can go weeks, months, years without it and be fine. But when I am in a relationship, I have always expected it. Like, that is one of the major benefits of being in a relationship….you get laid!!!! But sex isn't everyone's top 3 priorities when commited. It is for both of us. It separates our relationship from our relationship with others, it keeps us close and it is the one thing that we ONLY share with EACH OTHER. As cheesy as it sounds, that shit is special.
So after awhile sex can become the same routine. You know what the other likes, how to get them off, what makes the final finish happen. But we have taken that away from each other until I am sterile and man has it been INCREDIBLE. Like we are like high schoolers….dry humping and all!! You forget how excited you can get. You forget how sweet it can be. You forget body parts that can tingle. I swear, we are kinkier and freakier than ever and penetration is not the focus! I am sure it will get old soon, but for right now I am enjoying the crap out of it. I can honestly say, even though our sex life since marriage has been in full swing, it has even gotten better.
So I am urging all of you to be teenagers in between the sheets for a bit. Although it is no 50 Shades of Grey, it is a fucking blast. No worries of babies either! Lord knows that makes shit all the more exciting for this Shitty Housewife.