So as you all know, I like showcasing recipes of things I already have on hand. This week I found some frozen chicken tenders and decided to work with them. We also had my favorite thing to eat, mushrooms and some potatoes. Hence this recipe. Also, I thought my husband was getting off early……….he wasn't.
Step One…
Bake Chicken on 350 for 25 minutes. Spice up with salt, peppeer and paprika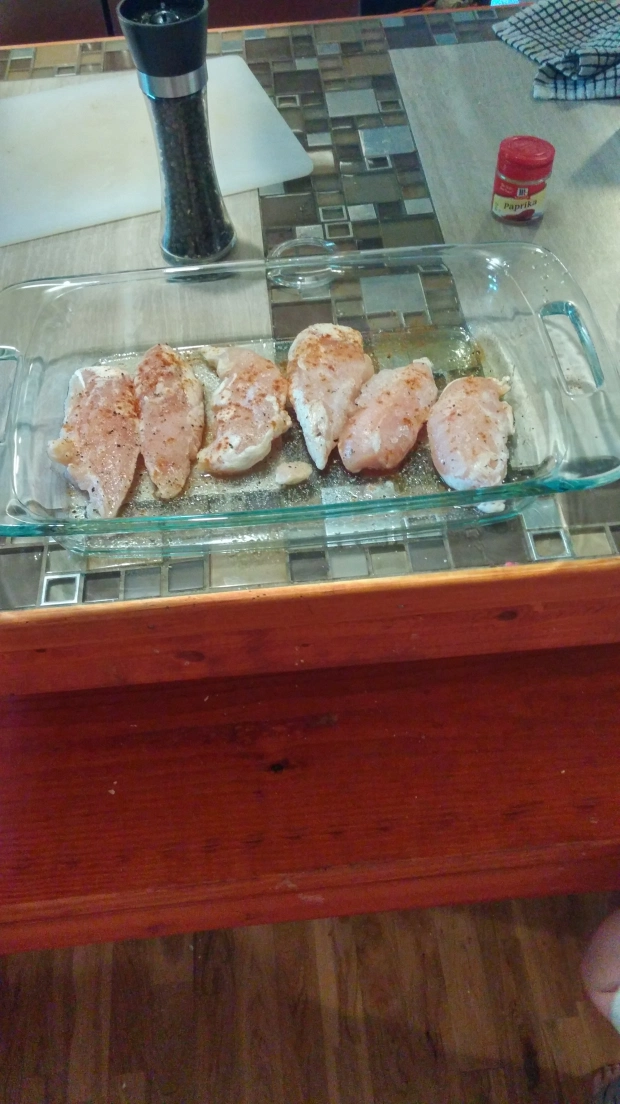 Step Two
Cut up and boil potatoes….this picture looks really gross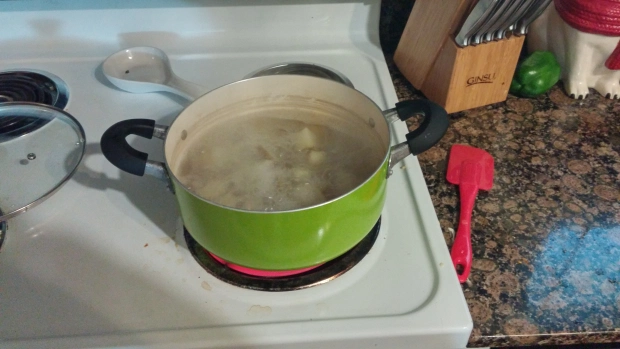 Step Three
Get harrassed from the fatty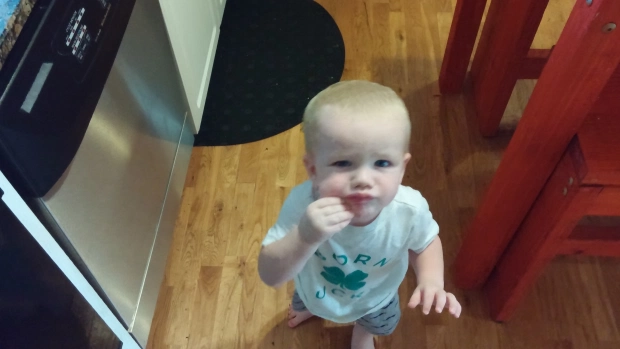 Step Four
Sautee the mushrooms with some olive oil, garlic and onions or shallots. Whatever you have one hand.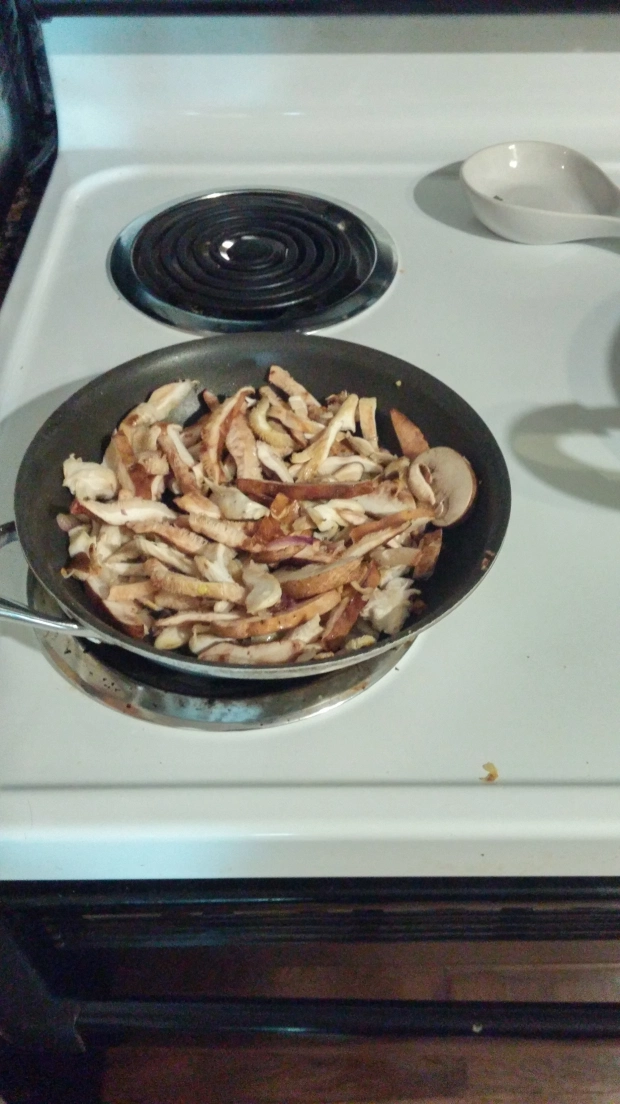 Step Five
Mash Potatoes once tender. Add milk and butter until creamy and delicious (again, this looks gross)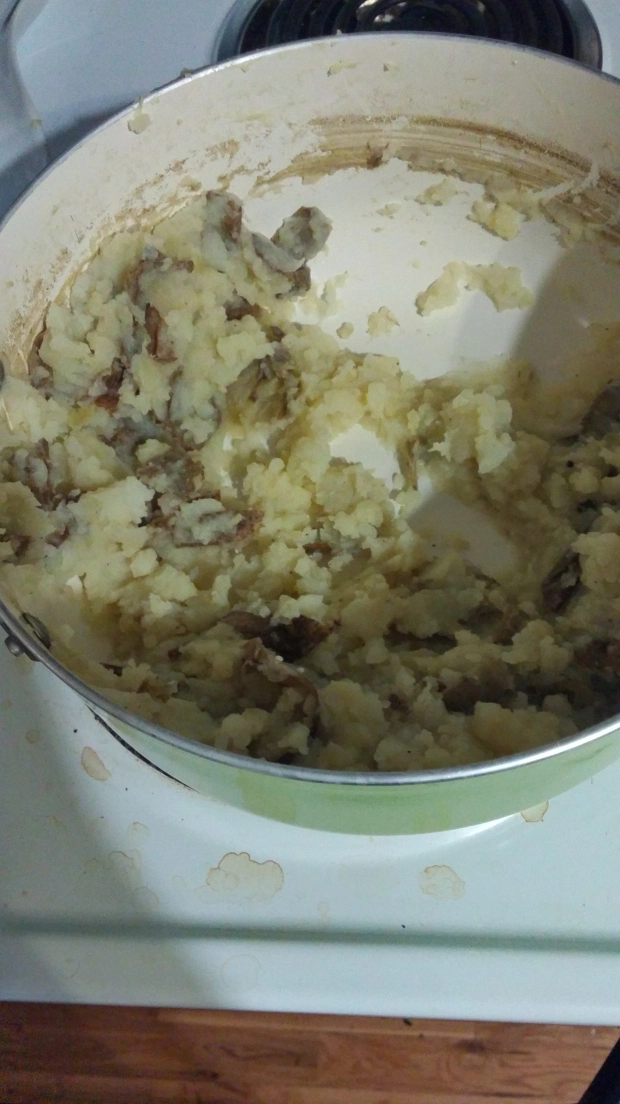 Step Six
Look in the playroom mess again and die a little bit inside (can you spot the pug?)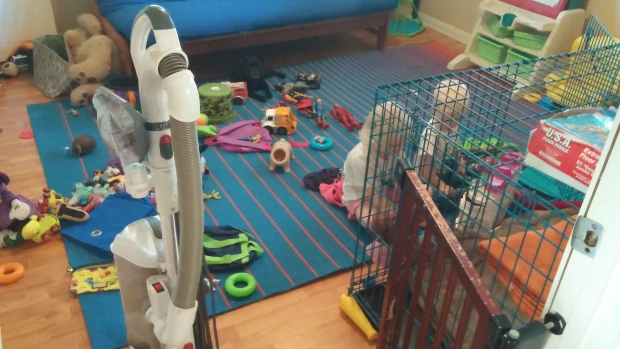 Step Seven
Once mushrooms are tender, add some bottle gravy. That shit is easy and fucking tasty.(excuse the mess)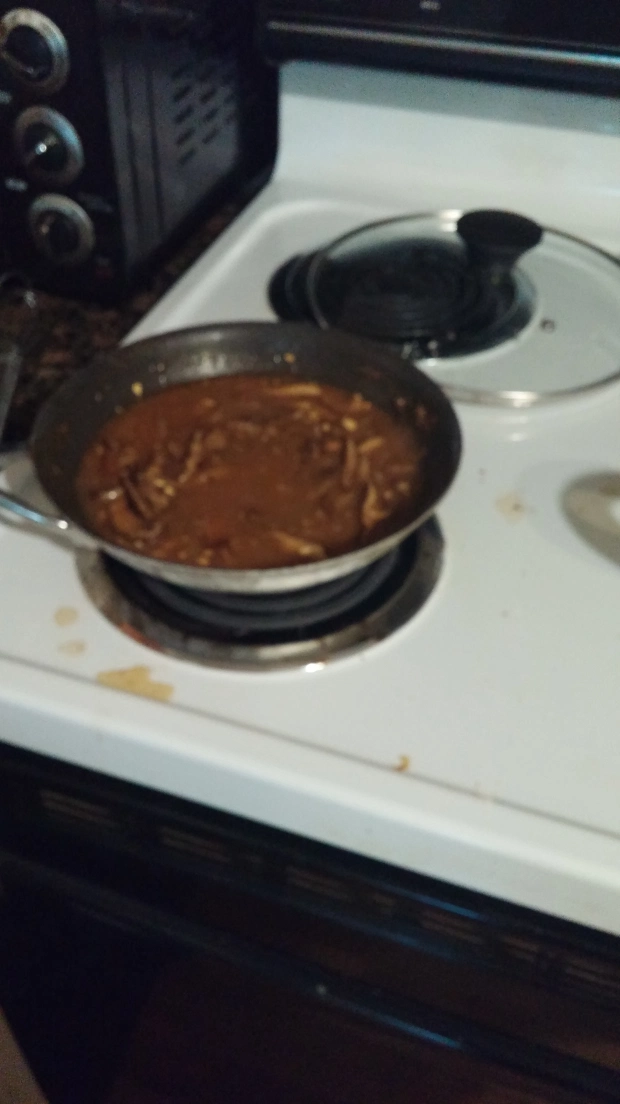 Step Eight
Have your kids tell you they suddenly hate mushrooms and give them plain chicken with ketcup.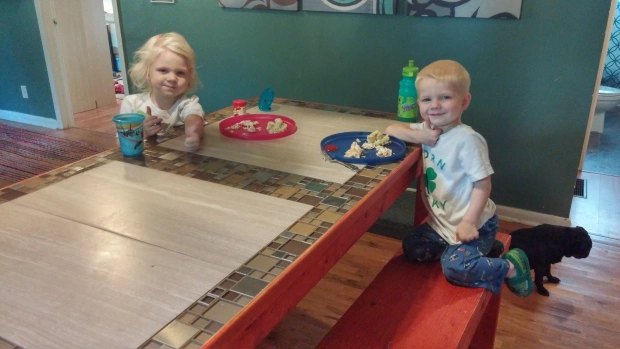 Step Nine
Put mushroom sauce on top of chicken. Then put it all in a pyrex because you forgot your husband won't be home for dinner, your kids hate your cooking and you are too tired and irritated to eat.
Matt and I both ate this for lunch the next day and it was good. For frozen tenders and bottle gravy, it hit our spots. Even if it was a day old!