So my husband loves some comfort food. Especially the meat and potatoes kinda comfort food. Well lately we have been going non stop. Life is spinning faster than ever before, and I can tell he is pretty stressed out these days. So they other night I decided to surprise him with his favorite homemade dish. Meatloaf and mashed potatoes. (Good Housewife, right???!!!)
I have never been a meatloaf fan. It was just always so dry and yucky. ABout a year ago, Matt was craving it so I googled "Non dry meatloaf) because we all know I hate the word MOIS….I can't even finish……Anyway, to my surprise there were so many recipes with same solution. Mushrooms, my favorite to eat, besides queso.
Ingredients
MEATLOAF
1 lb. Ground Beef
1/2 container mushrooms
1/2 onion
1/2 cup bread crumbs
1 egg
1/4 cup milk
Salt and Pepper
Garlic Salt
MASHED POTATOES
I bag yellow potatoes
1 cup Sour Cream
1/2 cup milk
4 tablespoons butter
S & P
Step 1- Diced the mushrooms and onions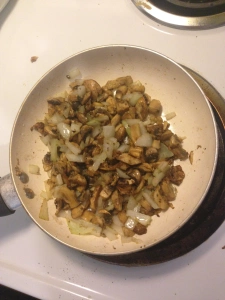 Step 2- Sweat out those onions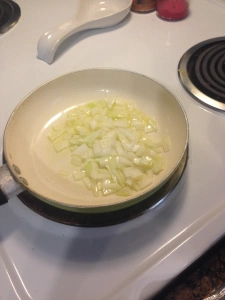 Step 3- Add the mushrooms
Step 4- cook for about 5 minutes than let cool
Step 5- In a bowl mix meat, spices, egg, breadcrumbs, milk
Step 6- Be hounded by two of three toddlers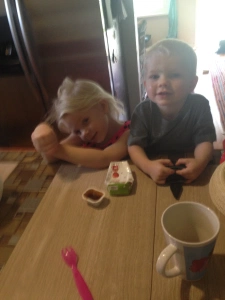 Step 7- Decide your mixing spoon is not working, remove rings to mix with your hands. Gaze at your ring and think…damn that shit is gorg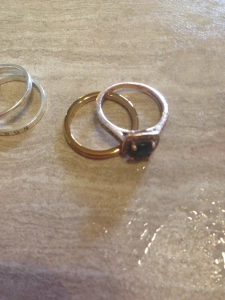 Step 8- Put meat mix into loaf pan and be disappointed that it looks so small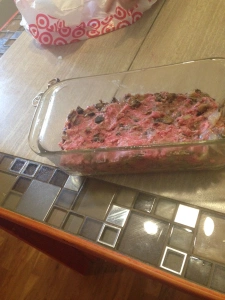 Step 9- Put in 350 degree oven for 45 minutes
Step 10- FEED THE FATTY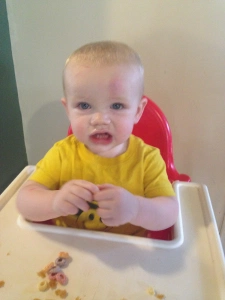 Step 11- Forget the meat and almost over cook it. Take out to rest.
Step 12- Boil potatoes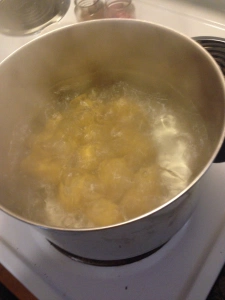 Step 13-Add glaze to load. I used ketchup, bbq sauce and sprinkled with brown sugar. Broil in oven for 3 minutes!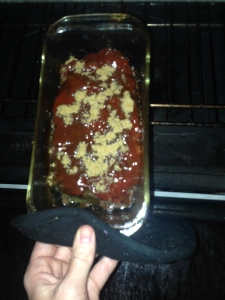 Step 14-Take out potatoes, smash in a bowl and add all potatoes ingredients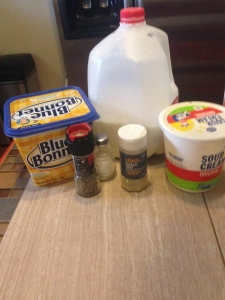 Step 15- Clean up yet another mess created by toddler #3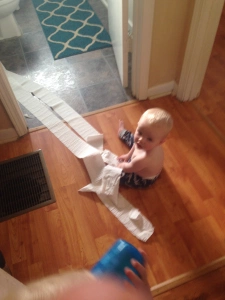 After the potatoes are mixed and glazed is heated you are done. It seems like a lot but it is SO easy. And it was SO yummy. When Matt came home, he tore that shit up. So did 1 out of 3 kids. So I would say successful.  We even had leaftovers from the small loaf and that shit was just as good!!!