So my garden has been AMAZING and out of control. We have more tomatoes and peppers than we know what to do with, hence Tomato Pie. Matt has requested this for awhile and since I have too many tomatoes, I decided it was time. I found some recipes but thought I would spice mine up a bit. Here ya go!!!
INGREDIENTS:
Tomatoes, pie crust, mayo, salt and pepper, ham, onions and peppers, shredded cheddar cheese and basil.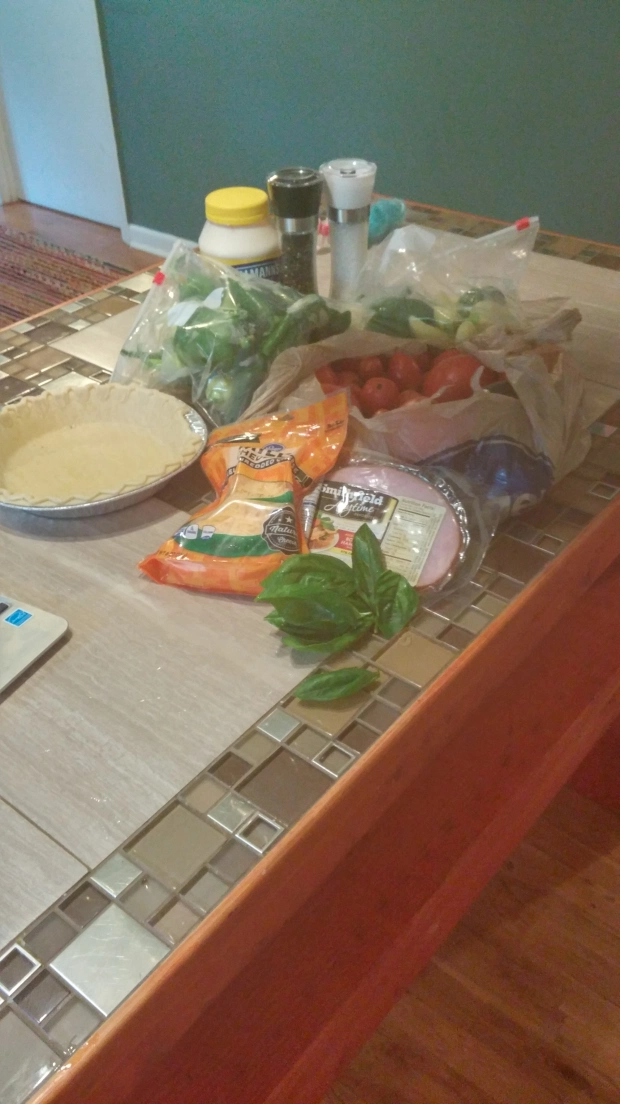 Step One:
Slice tomatoes and set in colander. I only did this for 10 minutes. I really wished I would have set them on paper towels for about an hour. Salt them for extra flavor.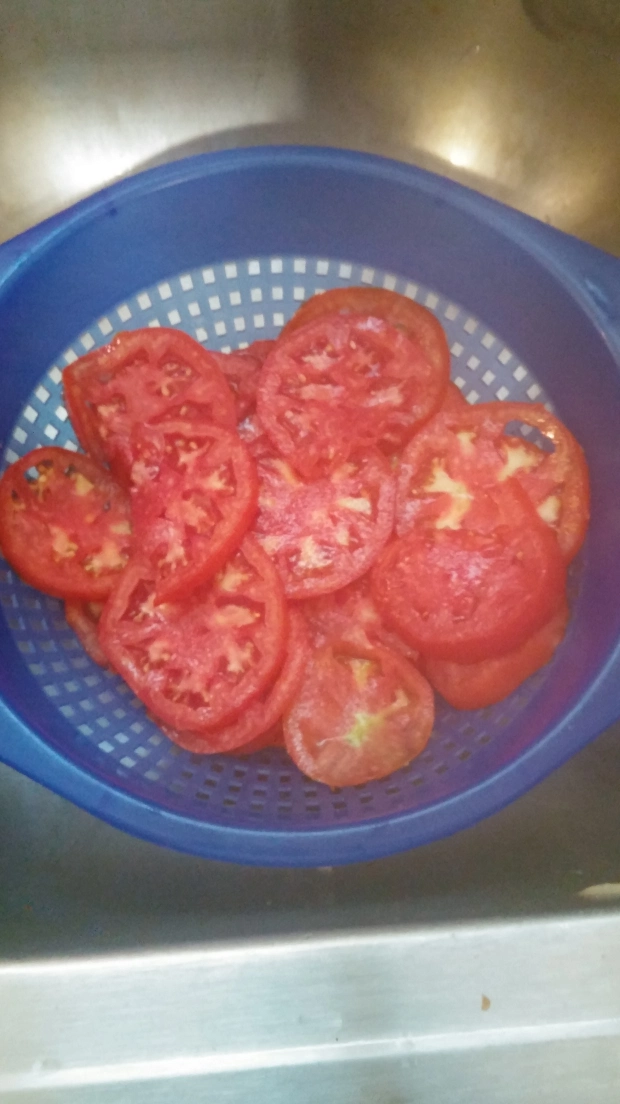 StepTwo:
Diced up everything. Onions, ham, basil and peppers. I am growing tons of different kinds so I did a variety of bell, havasu and banana. You can use any kind you like!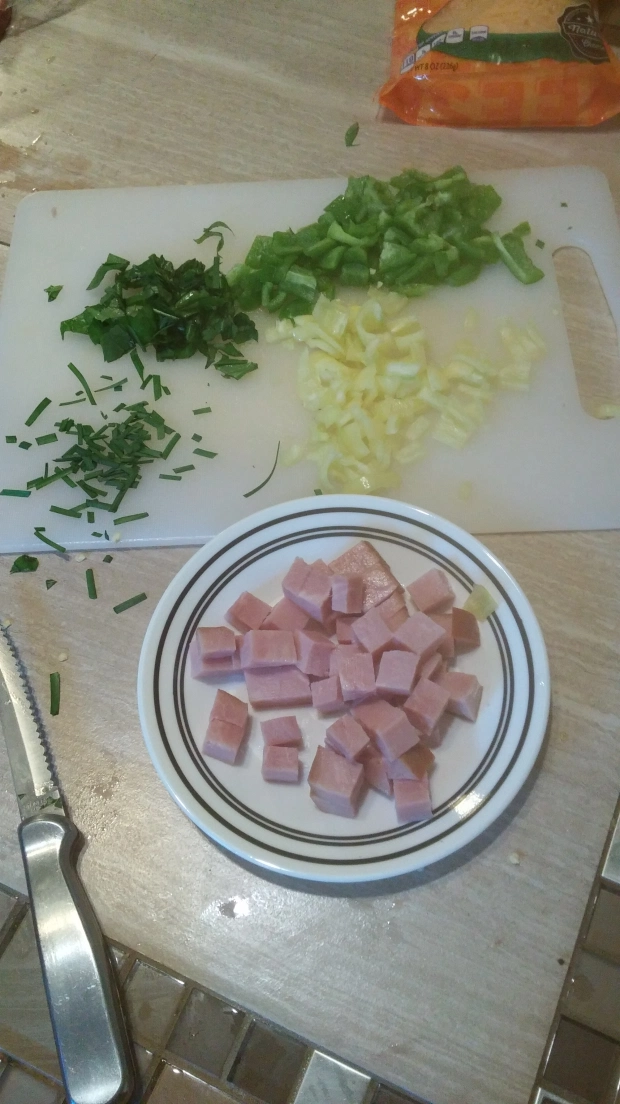 Step Three:
Let the tantruming begin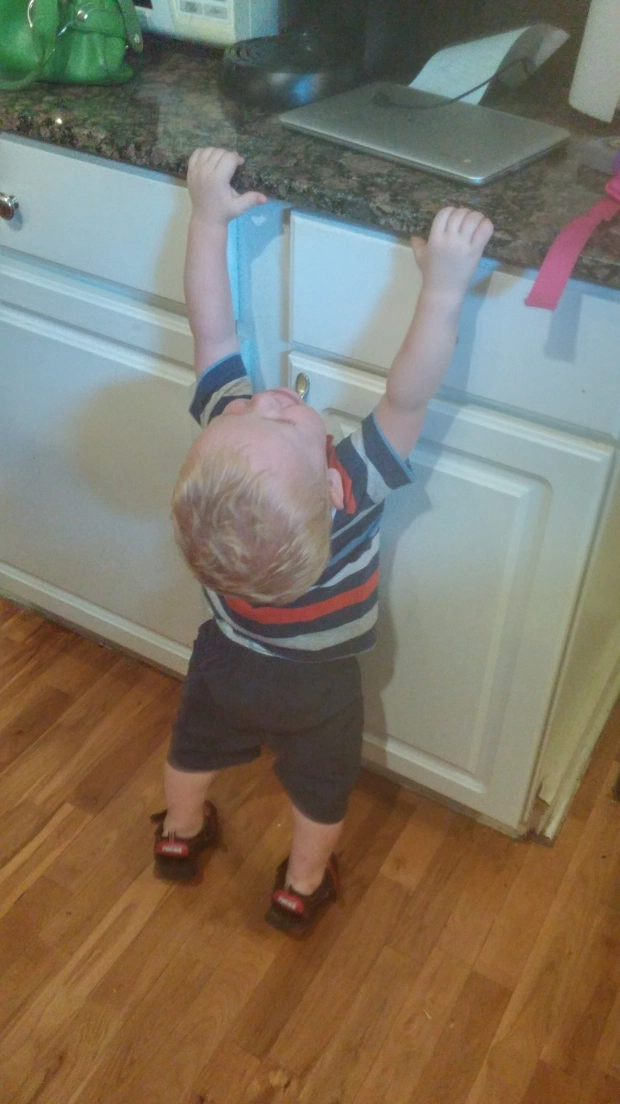 Step Four:
Layer tomatoes, ham, basil, onion and pepper in pie crust.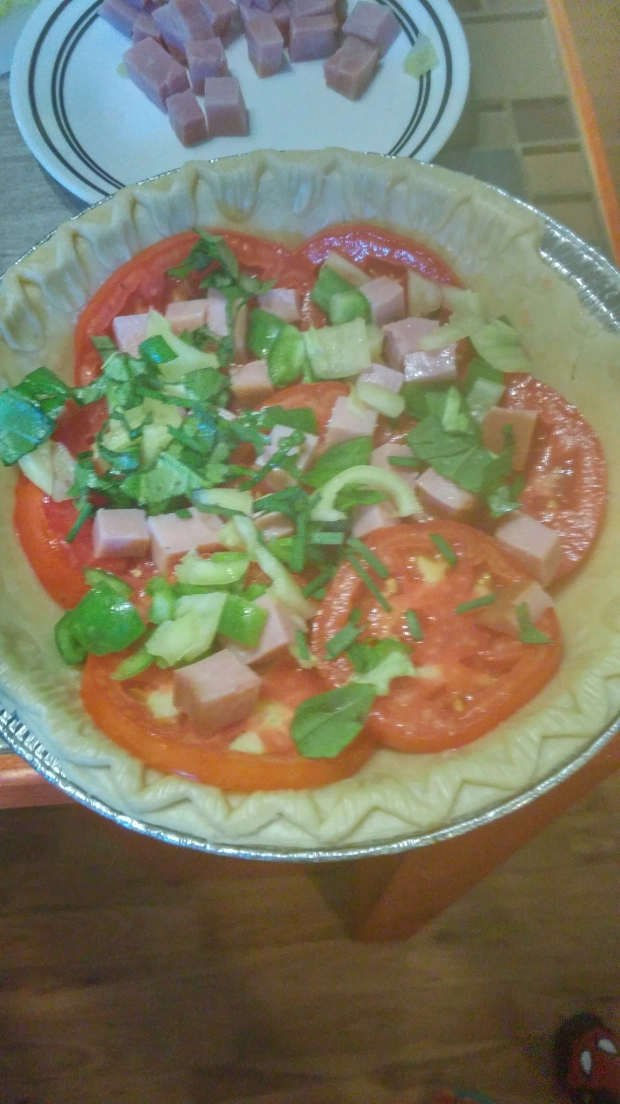 Step Five:
Mix 2 cups of cheddar and 1 cup of mayo together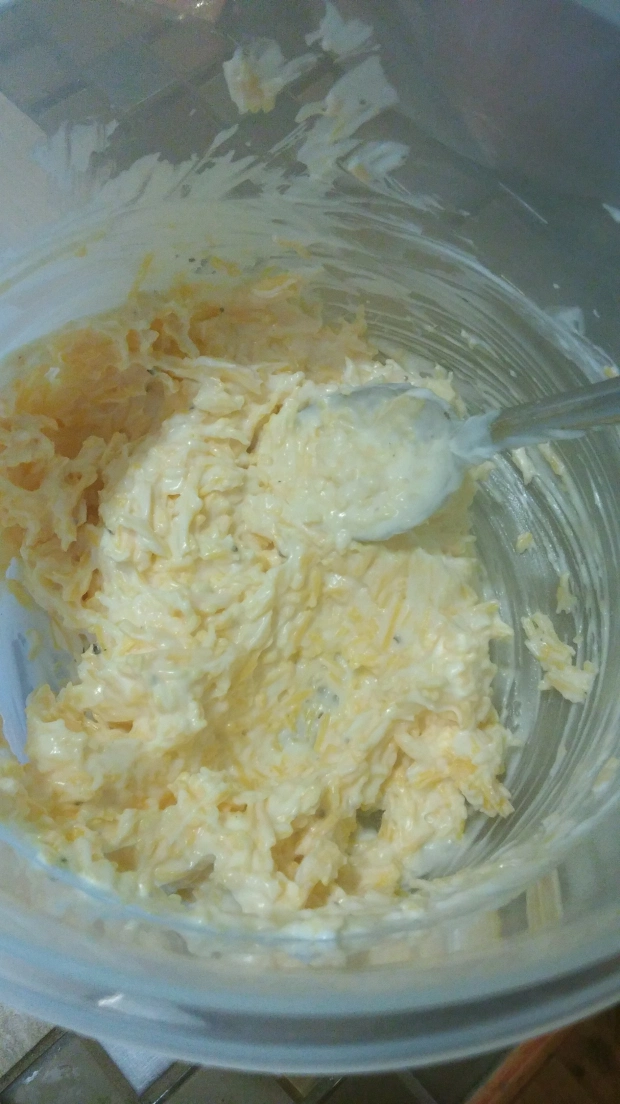 Step Six:
Look at a messy play room….AGAIN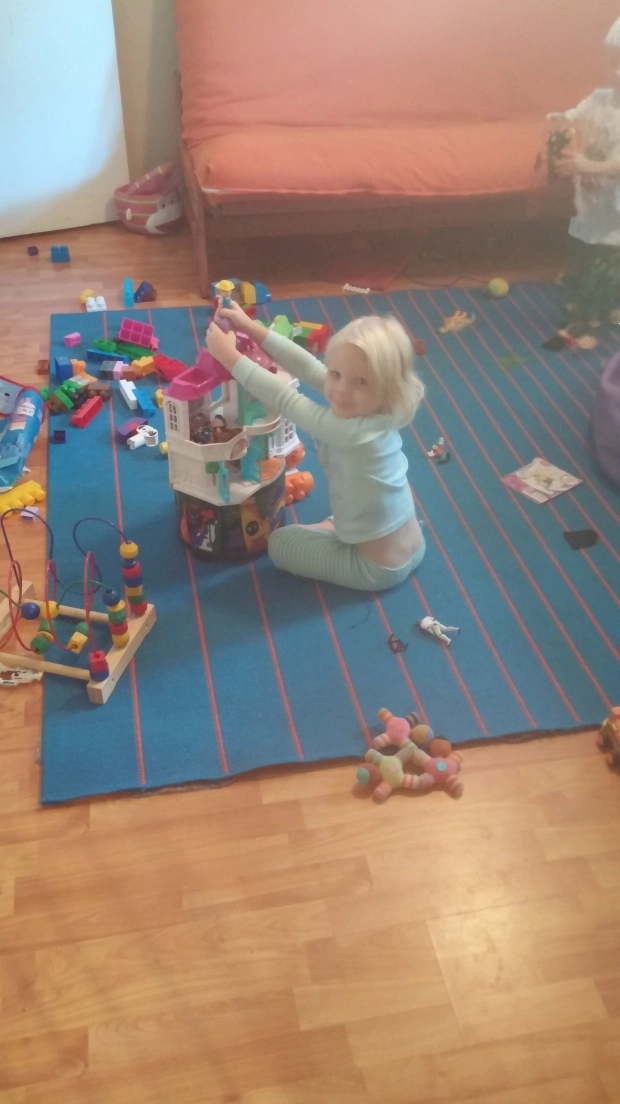 Step Six:
Spread cheese/mayo mixture on top of pie.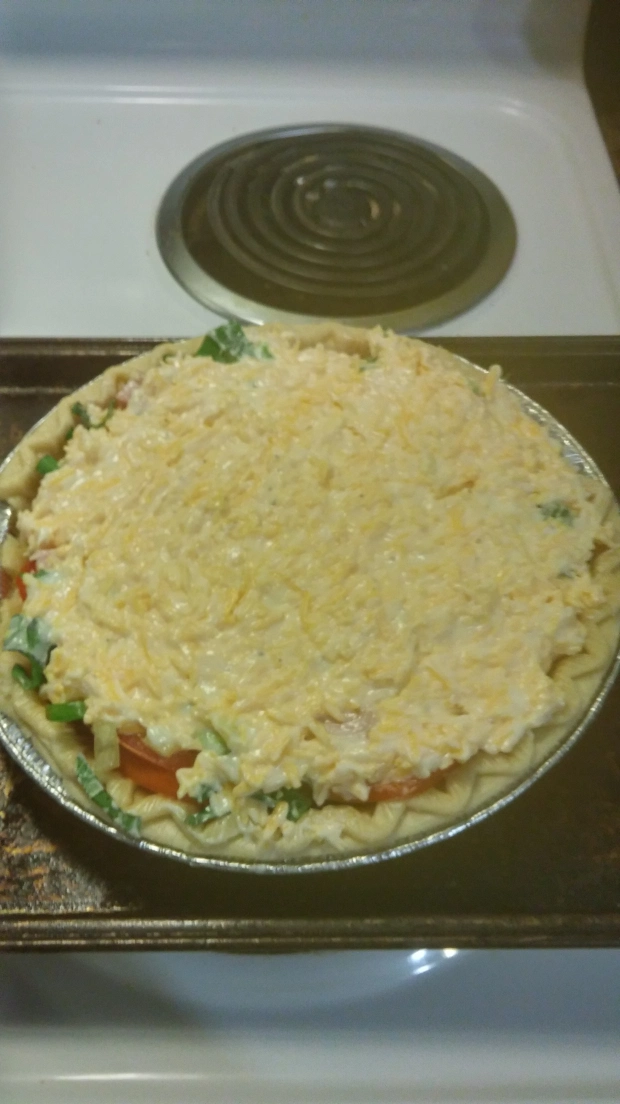 Step Seven:
Bake at 350 for 30 minutes!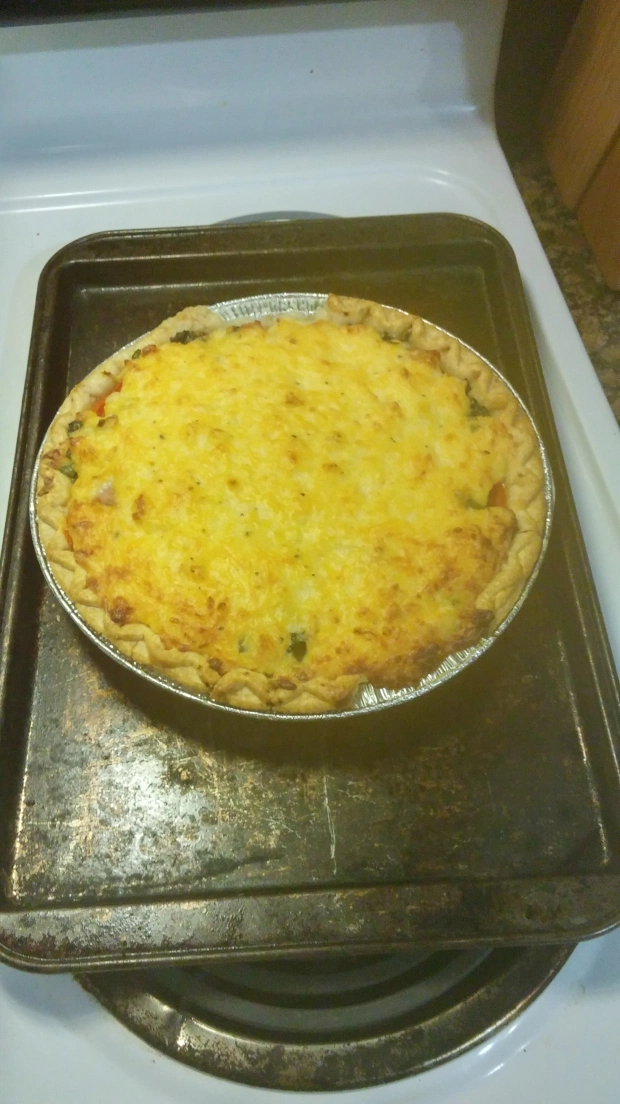 You guys, this was SO good. We ate the entire pie that night. I was so surprised how good it was. And you could skip the ham and make it vegetarian. You could put whatever in there. We all loved it…..well not all……