So, there is nothing my husband loves more than some sort of meat pastry. If it is meaty and it is in a breaded crust, Matt loves it. I found this recipe, again, searching for recipes with ingredients I had in my fridge. Sometimes this can work out for you, sometimes not so much. It is an extreme twist on a Chicken Pot Pie and I had high hopes for it!
Sausage and Spinach Meat Pie (sounds gross, I know!)
Pound of Italian Sausage
1 Bag of Frozen Spinach
2 pie shells
3 eggs
1 Small Container of Ricotta Cheese
1 Bag of Mozzarella Cheese
Salt and Pepper
Step 1. Brown the Sausage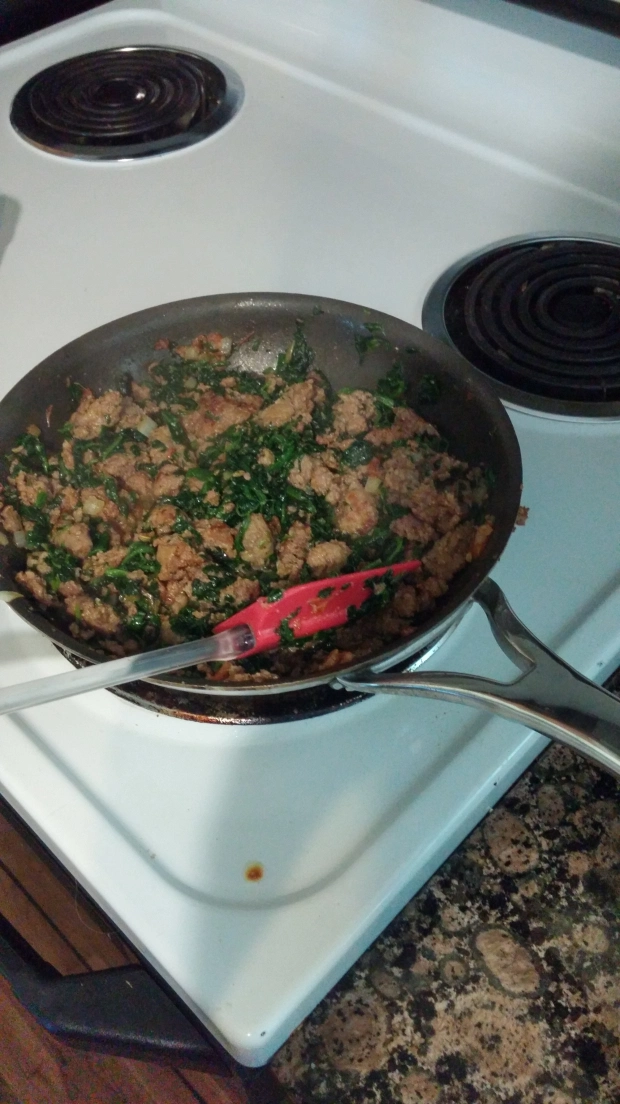 Step 2. Have #1 pick some fresh herbs from the garden…..but no biggie if they are not fresh. Like not a big deal at all.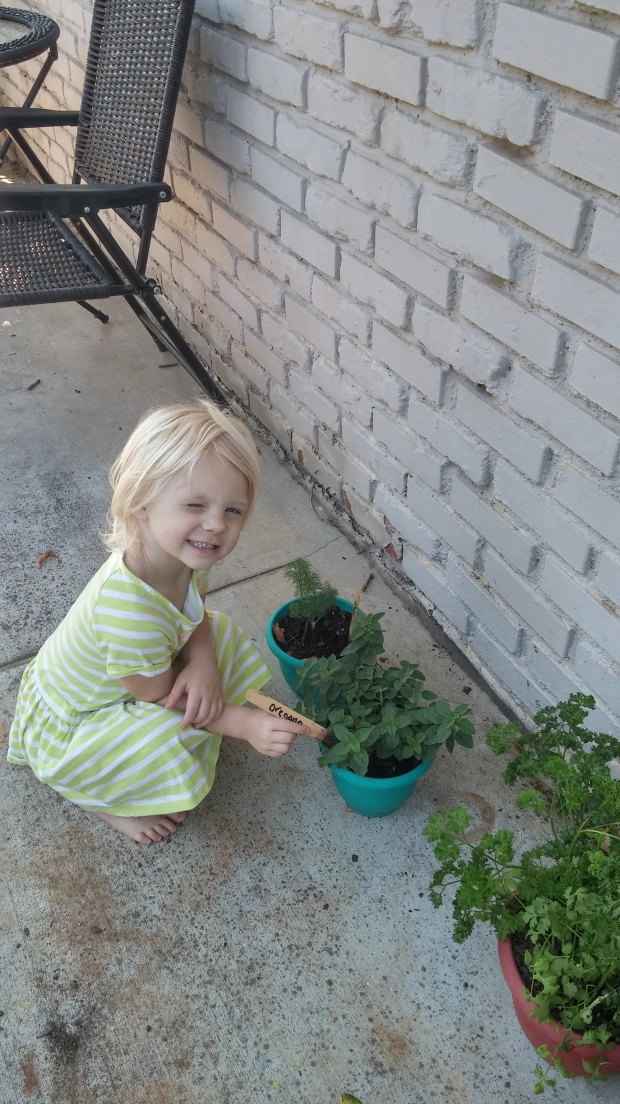 Step 3. Mix the eggs, cheese and salt and pepper together in a bowl.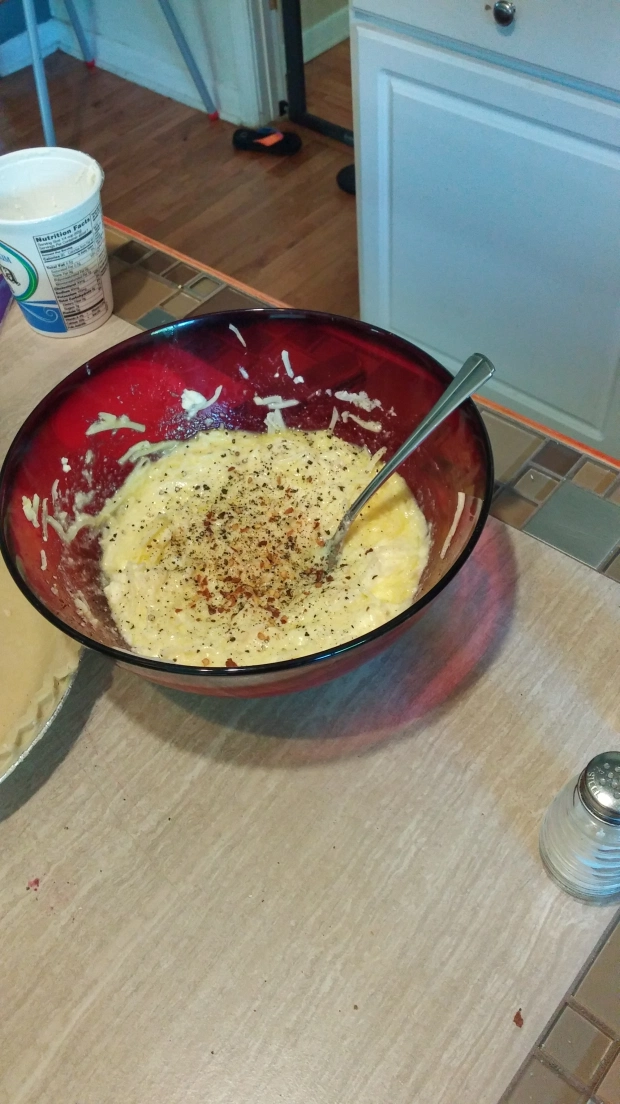 Step 4. Give in and give #3 a bottle. He missed his nap and it is too close to bedtime to try again. You gotta do what works.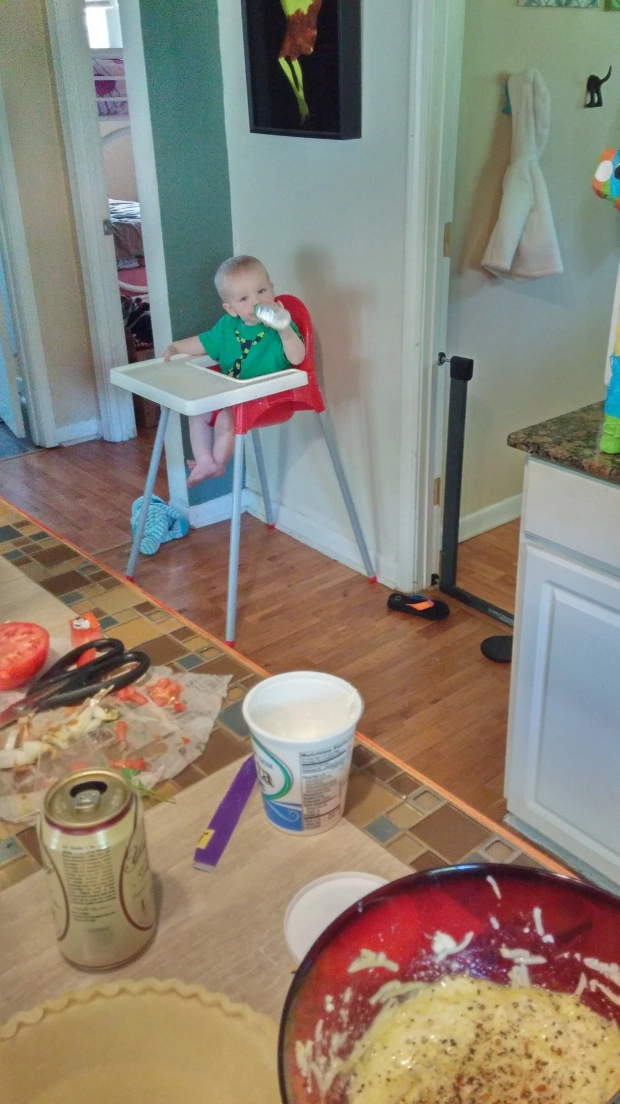 Step 5. Drain meat (we give the yummy meat juice to the dogs.)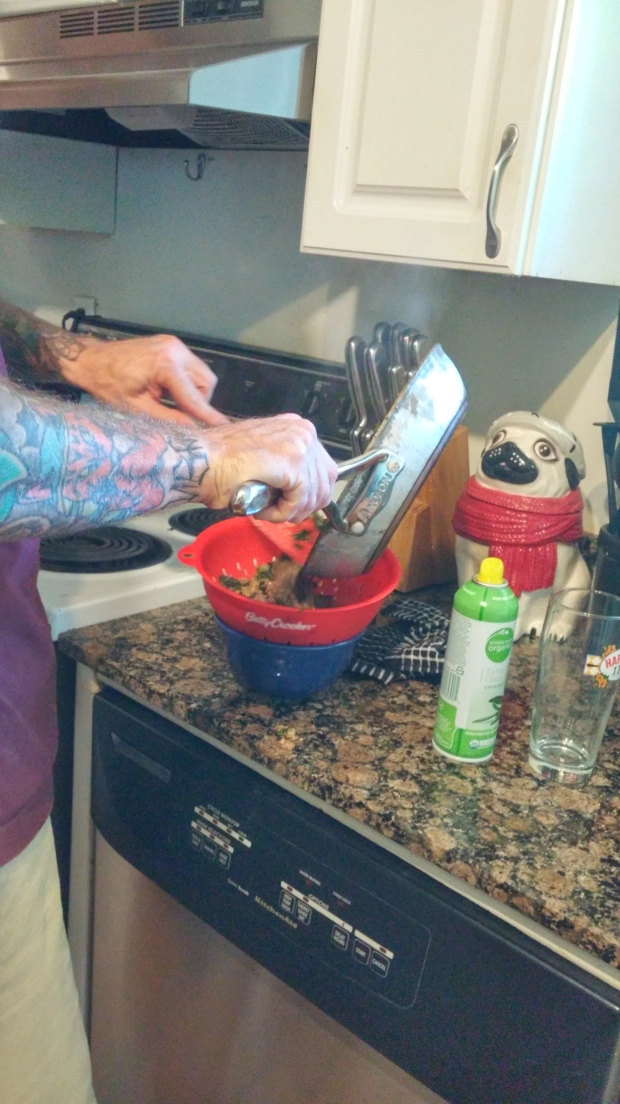 Step 6. Let meat cool a bit then mix with egg/cheese mixture.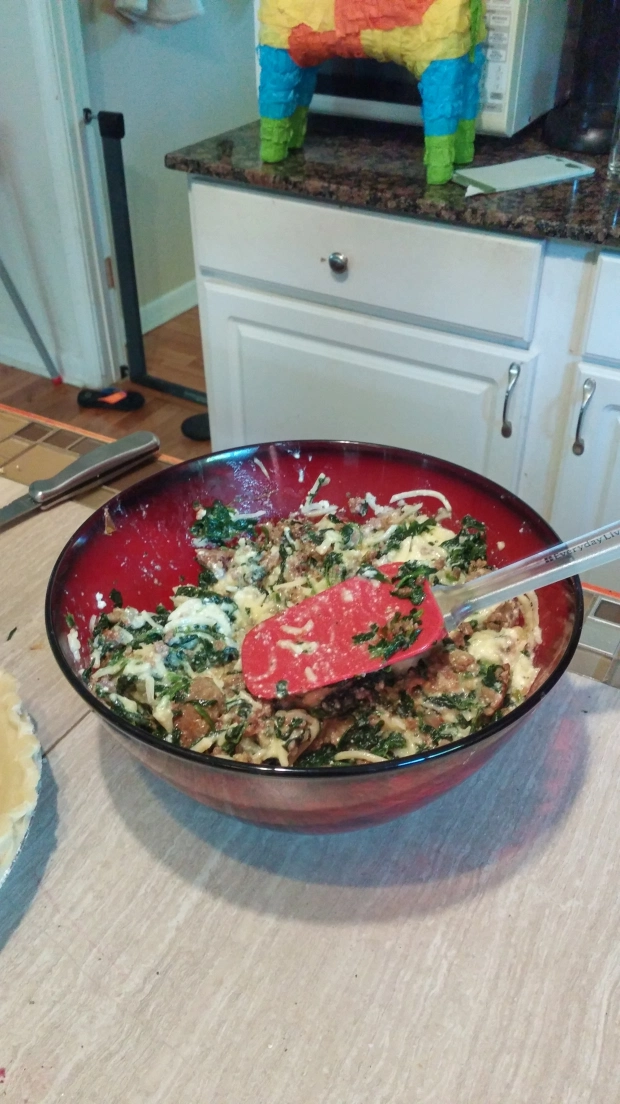 Step 7. Listen to #2 cry because he is STARVING.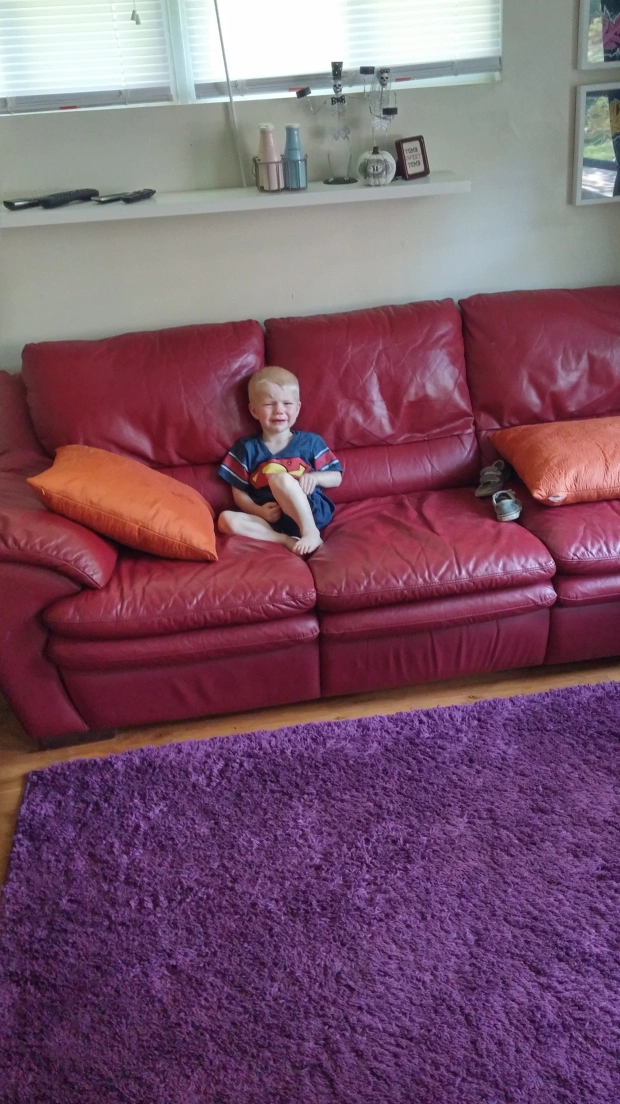 Step 9. Bake on 350 for 40  minutes.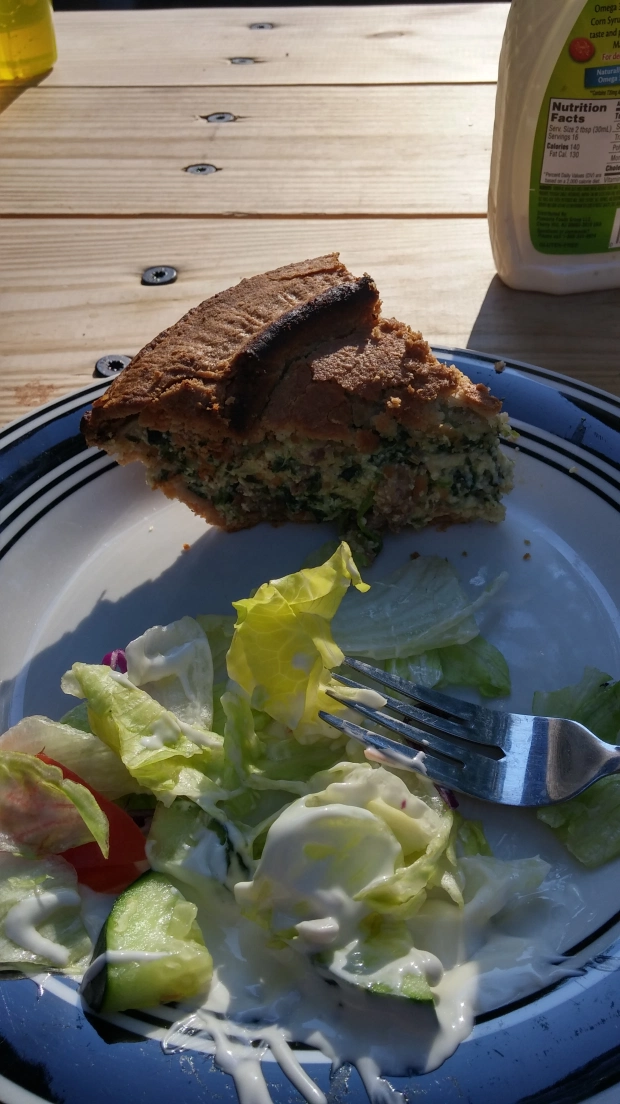 THIS WAS SO GOOD!!!! It was random but so tasty. We paired it with a salad and both agreed adding feta would have made it that much better. Everyone chowed. We had leftovers for days. I would for sure cook this again. I like pleasing my man with a meat pie every once in awhile!