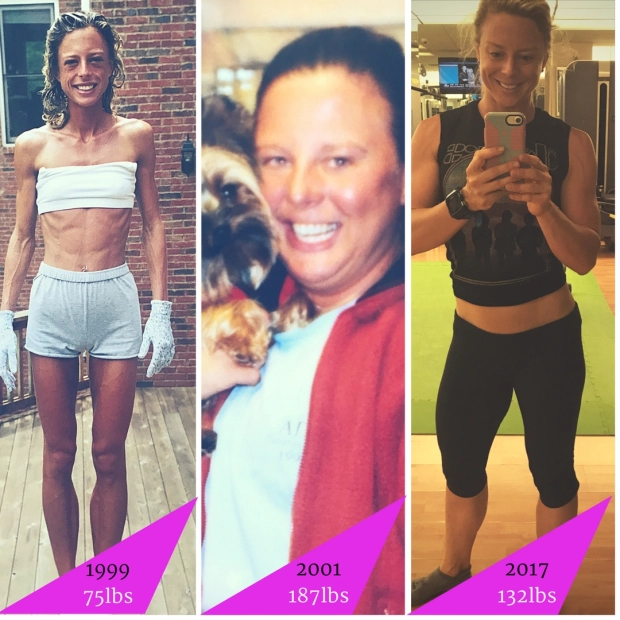 Months ago someone I was following on Facebook posted a link to a 14 day workout challenge. My interest was peaked, since I had been in a serious workout rut. But I became even more intrigued when I followed the link and realized that the host was the beautiful, inspiring, charismatic, hysterical Kim Schaper. Kim and I were great friends back in high school. She was a much cooler gal than I ever was, but still kept my scrawny ass company and we had some incredible times together. Cul-de-sac parties, games of grab ass and of course PC spring breaks! We have some crazy stories and I had known from being friends with her on Facebook her journey lead her to be a personal trainer/life coach.
Back to the challenge. Like I said, I was in a major rut. I hated any and all workouts and no matter what I was doing, my body was not changing.  I was also dealing with some health issues at the time and was in a bad place physically and mentally. I saw the challenge and thought why not. Kim has always been awesome, so maybe this will jump start me. So I signed up.
IT CHANGED MY LIFE!
The 14 days included workouts delivered directly to my email. Workouts I would have never put together on my own. Workouts I could do at home or at the gym. Workouts that were beyond challenging but doable. Attached to that was a closed Facebook group. Everyone who was in the challenge was invited and we were told to take "sweaty selfies" after each workout. We also spoke openly about why we were doing the challenge, what we thought was hard, tips on healthy eating and so much more.
As the challenge came to an end I was devastated. I could not believe how life changing the 14 days were and how much I enjoyed doing them. Kim then let us in on a very exciting secret. WE CAN HAVE THIS EVERYDAY!!! She has a program for women like YOU and ME with this exact mindset behind it. ShapeHer!!! ShapeHer is the most incredible thing that has happened to me in a long time. Once you sign up you are immediately linked to Kim's portal page where you have so much information at your finger tips.  She posts the workouts and the schedule for each week and month. She sets you up for complete success. Along with that comes the most MAGICAL thing ever though. The ShapeHer TRIBE. She has a closed Facebook page for us ShapeHer ladies and it is FUCKING AMAZING!!! Like oh my god. These women. The empowerment. The inspiration and motivation you see all day on this page is truly remarkable. If you don't feel like working out, look at the page and all that nonsense is out the door. Everyone is filled with so much love and compassion. We all share our stories and so much laughter. We have selfie contest. GIF parties. Dude, we even did a secret Santa gift exchange. I mean you can't get much cooler than that. There is so much support here for everything. Not just your diet and exercise. I mean those ladies were all over me with messages on Superbowl Sunday because they knew I was freaking out over JT. I fell like I have an entire group of incredible friends rooting for me and it is all thanks to Kim and her journey.
She was gracious enough to sit down and answer some questions for me (and heads up…there is even a ShapeHer Workout in there!!!!!!)
TSH– Hello! Thank you so much for being here. Can you tell everyone a little about yourself?
Kim-Yeah!!. Omg so pumped that you asked me to do this mama!. . Thank you!. Okay, so a little about myself….I'm a female fitness coach, nutrition coach, lover of positivity, penises and Mary's Gone Crackers. (If you've never heard of these, totally normal. My husband says they taste like cardboard.)
Oh and I'm obsessed with my Goldendoodle, Stella.. She's the bomb!
TSH– So, we have known each other for over 20 years! So crazy!!! Tell everyone your favorite memory of The Shitty Housewife???
Kim– OMG seriously!?!?. I can't believe that!!! I mean, we look the same right so no wonder time goes by so slow. Okay so favorite memory?. Dude, I have too many!! I love all your JT comments, funny jokes and I don't give a fuck attitude on all your posts.. You just crack me up on the regular!
TSH-So, we reconnected via social media a while ago. You have an online fitness program and ran a 14 day challenge. It was truly life changing for me and I immediately joined the program. Can you tell readers about it?
Kim– You're so sweet, I'm pretty proud of it too. You're probably referring to my infamous Lean in 14 Challenge that I do a few times a year which is a workout consistency challenge for women who are ready to jump back in the game! It's 14 days of workouts with a kick-ass community of women supporting one another.  To me, nothing is better than a community of like-minded women who want to level up, get out of the bullshit of life and really get to know one another on a deeper level.  My baby, ShapeHER coaching is all about an authentic tribe of women from all over the world connecting, working out and sharing their shit in a safe place.
TSH– How long have you been a life coach/trainer?
Kim-Since 2007! But online and seriously since 2014.
TSH– What lead you down this path?
Kim– I had struggled with anorexia, bulimia, bingeing and purging, over exercise, and severe body image issues so after I overcame my stuff, I knew 100% I struggled hard to do JUST THIS. I fucking love it and I know I'm fulfilling my passion and purpose because I've turned my struggles and hardships into something positive.  Plus, I LOVE helping women thrive and succeed, I can't tell you how fulfilling that is.
TSH- I know from working with you, you are a strong believer in weight trainer, which has now become a HUGE part of my life. How did you get started down that path?
Kim- Weight training is so effijng powerful for a female. There's something to be said for feeling strong AF.  Especially after my disordered eating background, I've found nothing radiates more confidence in a woman than one that's comfortable in her own skin and that's both physically and mentally.  Plus, weight training makes our body look bangin'!  It's ideal for fat loss, body composition and you can crush killer workouts in a short period of time in your own home!
TSH-If there is a reader out there struggling for motivation to get started with a workout journey, what advice would you give to them?
Kim- Just do ONE thing. Don't overthink it.  Start with ONE thing to get you on track and don't take on a ton of other shit at once, otherwise you will be overwhelmed and quit.  If you're new to exercise, start with committing to 20 minute walks 3 x a week.  Once you mastered that for a while, THEN add something.  Also, give yourself some compassion.  As I always say, "We can never hate ourselves into getting in shape." It's a journey, just be patient and kind to yourself.
TSH- What are your thoughts on dieting? And what advice would you give readers who are struggling in that department?
Kim- Haha, I think you already know but F dieting. You know I hate that shit. It doesn't work. Period.  I get it, we all have the shiny object syndrome and want new, fresh, exciting, hardcore shit but it doesn't work long term.  That's key.  LONG TERM.  What typically happens?  You go on a diet, you're dedicated and it's like the honeymoon phase, you're crushing for a few days or a week but then how much mental energy goes into it?  80-90%?  Are you obsessing about the food more than before?  Is your headspace more consumed than before you went on a diet?  If the answer is yes, stop that shit. When we don't' allow ourselves certain things because they might be labeled "good" or "bad" we set ourselves up for wanting them even more.. Think about the kid and cookie scenario.. We tell them no but they want it even more, yes?  We can 100% be in great shape, look good and NOT have to diet and white-knuckle our way through food torture.  It doesn't have to be so all-or-nothing.  I'm a firm believer in my #middlepathmindset motto. 
TSH– What is your go to recipe?
Kim– SIMPLE!!! I love the crockpot.  Throw in some chicken breasts, can of salsa, ½ cup of rice, corn and beans. Cook on low heat for 7 hours and call it a day!
TSH– What is your favorite workout routine, besides a romp in the sack with the hubs…which is mine??
Kim- Haha!! Super effective……High calorie burning, metabolically efficient exercises.  Have your readers give this a go….
20 minutes as many rounds as you can (all you need are dumbbells)
12 squat to press
12 lunge to bicep curl
12 jump squats
TSH- As Valentine 's Day approaches us woman are swarmed by pictures of sexy lingerie and large boxes of chocolates. What would you say to woman who are out there wanting to do both? Eat it all and still feel amazing?
Kim– Nah, I don't believe they need to eat it all as you say, but allow themselves to be mindful and have some chocolate. 
TSH-I ask all my guests this….we all can't be perfect all the time. Tell us about one of your shittiest moves!
Kim- Hahah! Hmmmmmm…..
I farted in the gym and blamed it on the man in front of me.
So are you guys ready for this??!!! You can join too!!!!! She is offering a new challenge starting on Monday and it is only $1 to join!!! After the challenge it will be regular ShapeHer prices (you can cancel after the 2 weeks otherwise it goes to the regular $49.97 per month) but you can test it out for two weeks and meet all the Tribe for a buck! I am telling you guys, you don't want to miss this chance. It has truly changed my life. I feel better. I am happier. I have more energy and MY ASS LOOKS FINE AS HELL!!! So click on the link and sign up…..and hey welcome to the TRIBE.
https://www.paypal.com/cgi-bin/webscr?cmd=_s-xclick&hosted_button_id=FPSC74EAKP7HU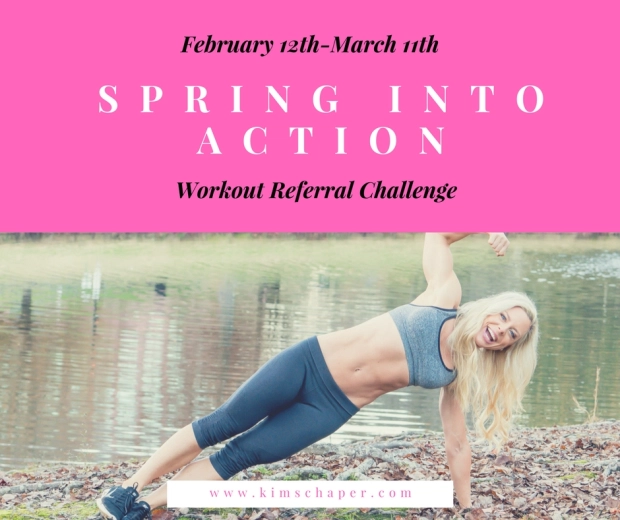 Certified Personal Trainer and Nutrition Coach