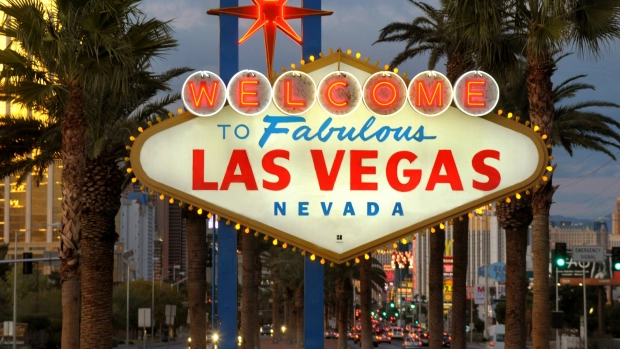 Vegas has always felt like a second home to me. And not just because my parents and many Aunts and Uncles live there. Las Vegas is one of those places that hugs you as soon as you see the strip. It grabs you tightly, gives you a big squeeze and makes you feel warm all over. I, like so many others, am dumbfounded by what happened there this weekend. But instead of glorifying a horrific act of terror, I have decided to celebrate this incredible community. I wanted to share with you guys some of my absolute favorite stories about my times in this amazing city.
So here we go…
My Top Ten Las Vegas Memories
 I am one of the rare few who can claim they celebrated their 21st birthday in Vegas. Yep, I flew out from Athens, GA and met all of my San Diegan friends and we brought in my 2-1 Vegas style. It was AMAZING!!! Although my memories are few and far between, I do know that shit was incredible and a once in a lifetime.
I was escorted back to my room by security after bringing a cute boy into the girl's bathroom at the Rio. After the 3rd time of being told to stop, the security guard decided I needed to be put to bed.
I was in a costume contest for Halloween one year at the club Light, dressed as the Hamburglar. It was adorable.
I forced one of my best friends to have sex with a hot Austrailian at the MGM Grand….(I was not single, someone had to do it!)
$5 Steak dinners in Old Vegas, followed by thrift store shoppings with the coolest aunt and uncle to ever exist.
One Vegas Halloween my girlfriends and I found a guy dressed as a giant Caulk. We had worn our costumes the night before. The dress code was costume required. Two of us threw on some sunglasses and went as celebs, and one put blobs of lotion on her chest and went as "The only girl who could handle the giant Caulk." We definitely got into the club.
For my graduation from cosmetology school my sister and our friend met up in Vegas. The friend was approached by a man who asked her to stand next to him at a craps table and he would give her $10,000. She denied it. I called my boyfriend at the time and told him. His exact words were "If anyone offers you $100, you take it." #neverforget
The piano bar at the New York, New York……ALL THE GOOD MEMORIES
I met a guy at a Halloween party in the Mandalay Bay (I was dressed as a Wiatch….a gansta witch.) I told him I had a boyfriend (which I did) he told me he was gay so no biggie. We hung out for 8 hours. We danced, we drank, we walked around the strip until the sun was up. It was one of the most amazing 8 hours of my life. He was gorgeous and fun and witty. He walked me back to my room. Gave me quick kiss and said "I am not gay. I was just really attracted to you and really wanted to hang out with you. Thanks for an amazing night. You are a very special woman." I wonder, to this day, whatever happened to that beautiful man. (I came home from Vegas and immediately broke up with my boyfriend.)  #bestsexineverhad
And my number one memory Vegas…..showing up to my hotel room for years and years and years and having a fully stocked booze fridge and snacks waiting for me and my friends. #BESTMOMEVER
I love you Vegas. You have been so good to me and my family. I want to give you the same big hug you always give me. I am terribly saddened by what happened and that so many are suffering. And not just in Vegas, but tourists from all over. No other city is so welcoming to all outsiders.  Between visits with my friends and many family gatherings, Vegas has been my second home. A place I deeply love because it has given me so many incredible memories and experiences. I will not allow one person to take away any ounce of love, safety and comfort I feel when I go visit. Thank you Vegas for all you do for us. I am looking forward to many more memories made with you…..
xoxo
Jan O
The Shitty Housewife