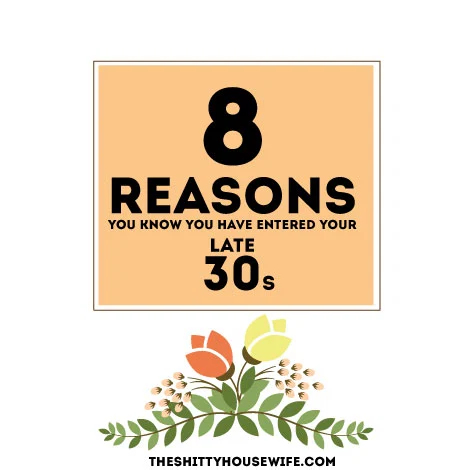 8. You are tired. ALWAYS.
Seriously, a grande used to do me right. Now I can never get my energy up like I used to in my 20's AND a grande gives me hella shakes!
---
7. Diet and Exercise are necessary… daily.
I used to be able to go for a run, or eat veggies for one day and feel tight and toned. Now it is an everyday battle. A constant thought. A fucking dedication.
---
6. Adulting becomes real.
You are getting older. Problems are bigger. Relationships are deeper. Reality is truer. You are creeping up on 40… fast. Things like kids, marriage, divorce, fiances, careers are all bigger roles than bar hopping, getting laid and buying the newest clothing trend. IT CAN SUCK.
---
5. HANGOVERS ARE THE WORST
I have always been a boozer. In my 20's and early 30's I could shake that shit off like a champ. Now it takes me like 3 days to feel normal again.
---
4. You don't just use wrinkle cream…you use the entire freaking regimen.
If you have a good one let me know.
---
3. You look at hashtags like #coachella and feel like… WTF
Seriously, I don't get the outfits, the head pieces and most of the time, the music. It actually looks more exhausting than fun at this point.
---
2. When you have sex, you are a pornstar…
Because you have been around the block a few times by this age. Married or not, with 1 person or 1000, you own that shit. And even though you know you will be exhausted in the morning, you don't give a FUCK!
---
AND THE #1 REASON YOU KNOW YOU HAVE ENTERED YOUR LATE 30's…..
You woke up this morning and thought, fuck…..I am almost 40.